TEMPEST SONG
an Aeolian Harp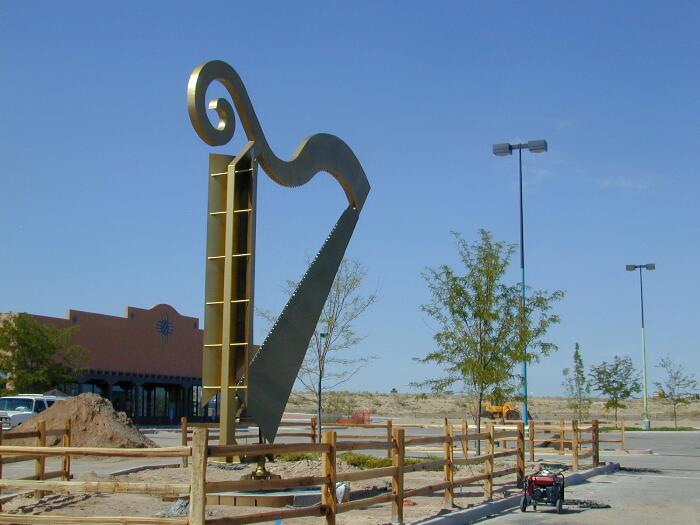 This is our second Windharp. The first one was built in 1998 and stands in the Mimbres Valley, in southwest New Mexico. It was noticed by Jim Long, who built (a now defunct) Traditions, a New Mexico Marketplace, which featured New Mexico art and products. Traditions opened August 5th, 2000, with a Grand Opening at the end of September. Jim commissioned us to build this harp.
Tempest Song rotates with the wind and has a venturi type wind scoop at the front to funnel high speed wind over the strings. There are 45 strings tuned to C, D, Eb, G, and Bb in three octaves. It stands 24 feet high and weighs about 3000 pounds. The bearing is from a semi truck. It was designed and built by Bill Neely and Bob Griesing in June and July of 2000. A pictorial of the construction and installation are also available.
The old defunct Traditions and the harp are located at the Budager's exit, half way between Albuquerque and Santa Fe off Interstate 25. Once you are there, the harp is very easy to find. It is still there, despite the end of the marketplace.