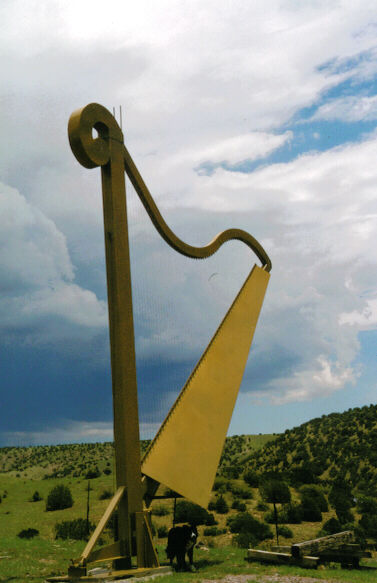 The NFO WINDHARP
An Aeolian Harp built on a ridge top at the NF Ranch.
This has been a dream for the past 28 years since I saw my first wind harp on a ridge in Vermont. This harp was designed and built with the help of my friend and welder Bob Griesing and several larger parts were fabricated at Nichols Welding in Silver City. Rex the owner and master craftsman has been indispensable on many NFO projects.
The harp weighs about 1600 lbs and stands over 20 feet tall. The strings are stainless steel deep sea fishing leader in different gauges. The wind blows the strings at different harmonics producing a 'spacey' sound. They are tuned to a pentatonic 'blues' scale, C, D, Eb, G, and Bb, in three octaves. There are three strings for each note for a total of 50 strings.
See the "NM Magazine", April 2000
also
Featured in Harp News, Nov 23, 1998
The harp is on a very remote and private ranch. There are no provisions for Public Viewing. Please respect this. Thankyou.

We just built a new Windharp at Traditions (a now defunct, New Mexico Marketplace), which can be viewed at the Budager's exit, 30 miles North of Albuquerque along I-25.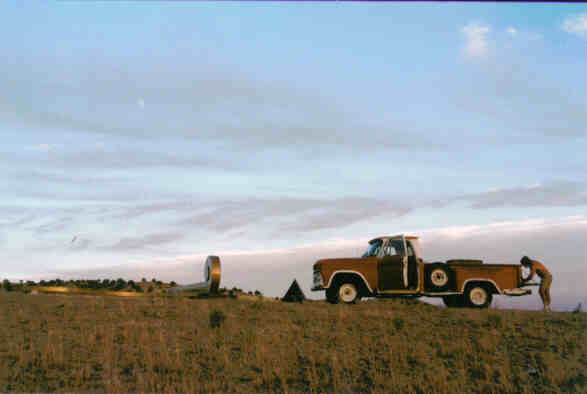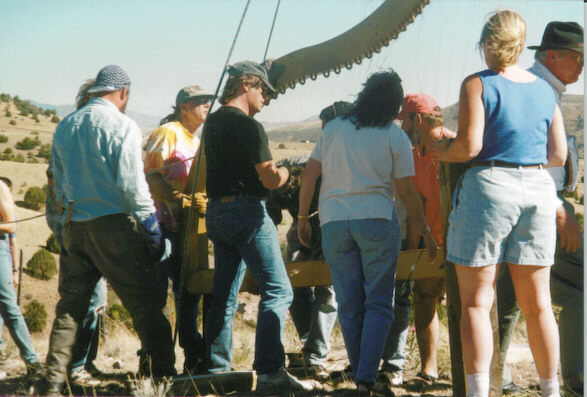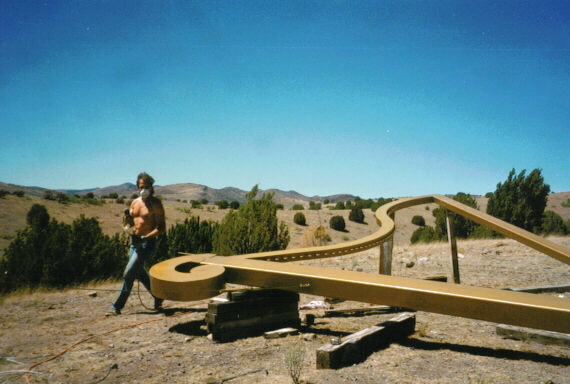 Bill finishes painting before final assembly.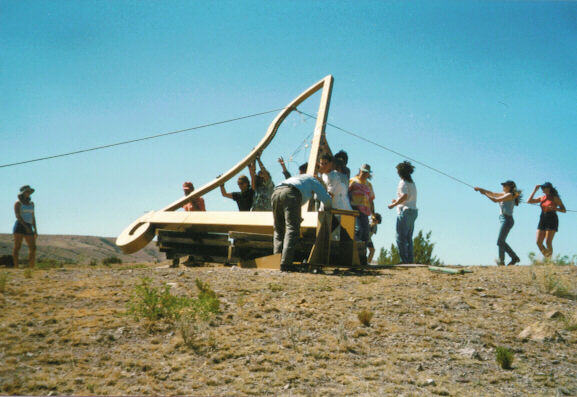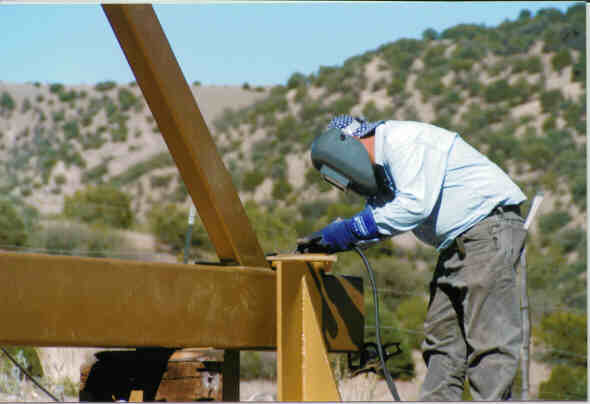 Bob welds the harp to the base.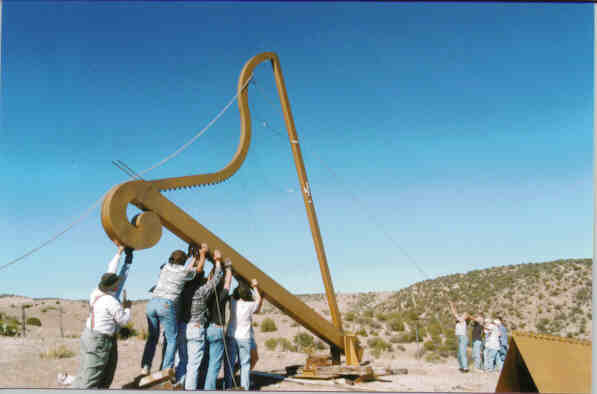 An erection party.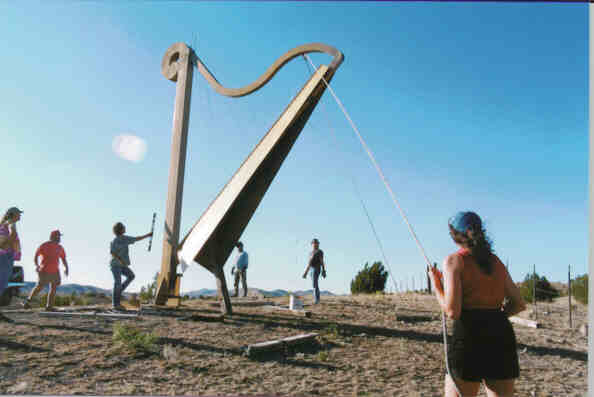 Final adjustments.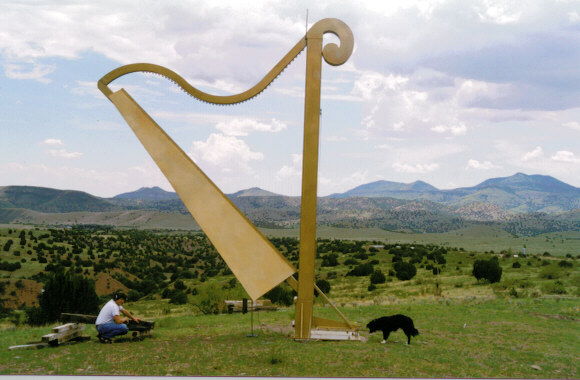 Robert Brown makes some recordings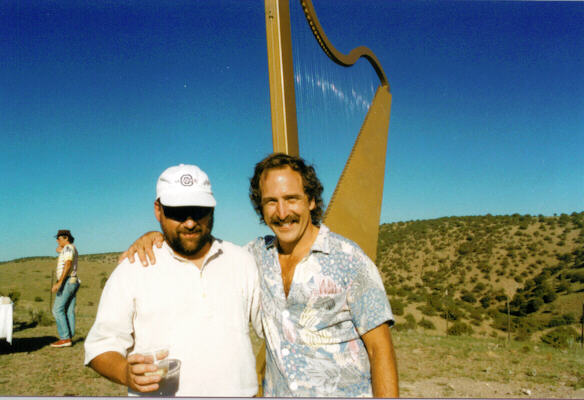 Bob and Bill at the Christening
EMAIL Bill at